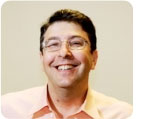 Adam Lavine, Founder and CEO
Adam Lavine has deep experience in technology, animation and the wireless industry. Prior to founding FunMail in 1999, (now FunMobility™), Adam was founder and CEO of Specular International, a 3D graphics and animation software company whose customers included Disney, ABC Television and Industrial Light and Magic. Specular was sold to the publicly traded company, MetaTools in 1997, where Adam worked on streaming 3D technologies before leaving to found FunMail. Before Specular, Adam was an Animation Instructor at the University of Massachusetts at Amherst, where he produced and directed animations for the National Science Foundation. Adam graduated Cum Laude from the University of Massachusetts, where he holds degrees in English and Educational Computer Animation.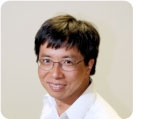 Dennis Chen, Founder and CTO
Dennis is responsible for overall technical direction and engineering at FunMobility. He focuses on advancing FunMobility's core technology and developing new applications. Prior to founding FunMobility, he was the founder and Chief Scientist of Specular International. At Specular, he assembled and led an elite engineering team that designed and developed many award winning 2D and 3D professional graphics software such as Infini-D, Collage, Logomotion and Backburner. Dennis holds a B.S. in Computer Engineering from University of Massachusetts at Amherst.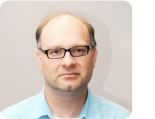 Hudson George, VP User Experience
Hudson is responsible for keeping the user experience fresh and differentiated across FunMobility's entire suite of offerings by balancing user needs and business goals. Having 10 years of mobile experience, he is proud to have designed hundreds of applications that have reached millions of happy users. Prior to joining FunMobility, Hudson was the Lead Designer for River Deep Interactive where he led user experience for the company's consumer facing web and software applications. Hudson holds a B.A. in Art from Humboldt State University.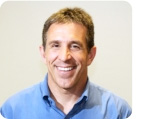 Ken Nowak, VP Content and Operations
Ken has over 15 years of deep mobile media, content, and telecommunications experience. Previously, Ken was General Manager for InfoSpace's Los Angeles Mobile Studio, managing $13M in monthly revenues. Prior to InfoSpace, Ken was an Associate Partner at Accenture/Andersen Consulting in their wireless communications practice and has worked with numerous US and international throughout his career. Ken has a B.S. in Computer Engineering from the University of Illinois, and a Masters in Telecommunications from the University of Colorado.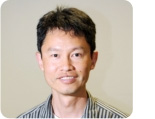 Kai Yung, VP Engineering
Kai is in charge of the engineering team at FunMobility. Initially, as Lead Architect, Kai created key technology and infrastructure that expanded the product portfolio at FunMobility. Prior to FunMobility, he worked in the biotech sector at Applied Biosystems, where he was responsible for the group that created the massively parallel data acquisition and analysis system that collected the core data for the Human Genome Project. He holds a patent for this system and collaborated with the world's leading laboratories to help integrate it. Kai received his Ph.D from University of California at Lawrence Livermore National Laboratory in the computational study of quantum solid state lasers, and earned his B.S. degree at Williams College in Physics and Computer Science as a Tyng Scholar.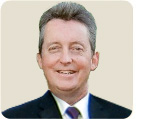 Brian Dana, VP of Development Operations
Brian leads the team responsible for providing operations, release engineering and QA services at FunMobility. He is a creative problem-solver and seeks opportunities to improve efficiencies within the organization. Prior to joining FunMobility, Brian was VP of Development Operation for Macys.com.