Smartphone growth and usage is exploding worldwide. For marketers this represents an unprecedented opportunity to create deep, intimate and personal brand relationships with their audience.

Opportunity with Risk
Building an app can be complex, expensive and time-consuming. Many companies regrettably fail, winding up with a half-baked mobile app that intrudes or bores rather than being fun and engaging. An always-on connection with customers invariably tempts marketers to run campaigns that damage their brands in the long run. Time, cost pressures and a lack of internal mobile expertise often leads marketers to take shortcuts which ultimately results in missed opportunities and diminished engagement. But it doesn't have to be that way.
It's More Than An App
A solid mobile app is the cornerstone of a mobile marketing strategy – but marketers need to think holistically about their mobile approach. They need to consider how mobile fits into their acquisition, brand engagement, retention and monetization strategies. Mobile apps can supercharge the entire mobile marketing lifecycle. In fact, mobile apps – when done right – can boost the effectiveness of your existing media spend by enabling a long-term customer brand relationship to be built through simple mobile calls-to-action.

The Mobile Circle of Trust
Smartphones are extraordinarily personal and intimate devices, and must be treated that way by marketers. A recent Stanford study showed that 75% of consumers take their smartphones to bed with them – now that's product intimacy! Every marketing message you send enters into what Google calls the consumer's "circle of trust." This means you can't spam or mislead your consumers, but rather provide them with something of benefit
One-to-One Brand Relationships
Getting the right message to the right consumer involves being able to quickly measure, tune and adapt your marketing campaigns. Actionable data must be at the core of your efforts, along with a mobile platform that can integrate into your existing marketing and CRM infrastructure. It also means being able to segment your mobile audience based on who they are, what they've done, and what they are interested in seeing. Getting the right offer or message to the right consumer at the right time is a win-win for the marketer and the consumer – and exactly what the promise of mobile holds for marketers.
Mobile is personal. Mobile is a channel to have a conversation. The mobile engagement model is built on relevance, context, preference, intimacy, immediacy and experience. It is, and will always be, so much more than just an advertising channel.
Engage and Delight Your Customers
To stand out from the noise, your mobile marketing experiences need to be engaging, fun, and provide value for your customers. When you put your brand into your customer's hands, you want to do it with a positive, finely-tuned mobile experience. We provide you with the tools to quickly experiment, measure and optimize your mobile campaigns that truly engage and delight your audience.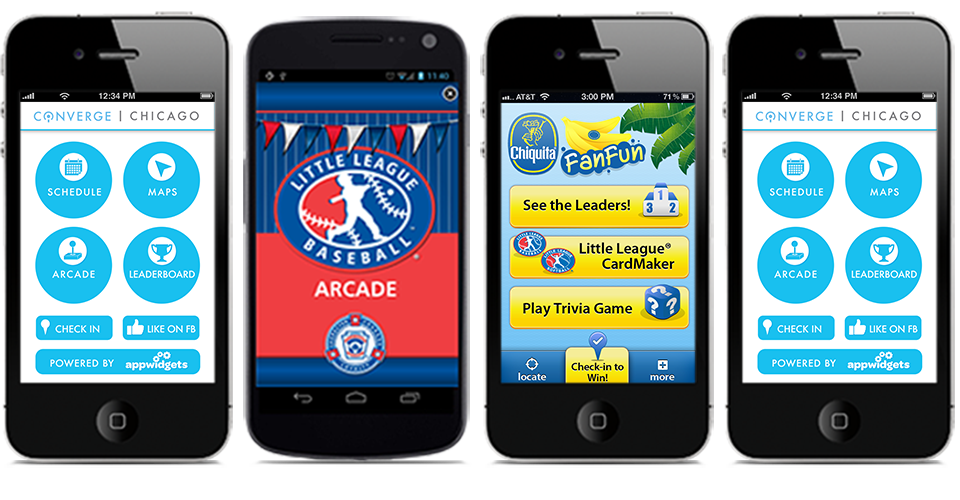 How FunMobility Can Help You
We know great brands don't just say something – they believe something. They stand for a larger purpose.
FunMobility has been in business for 10 years. We're passionate about mobile and helping our customers succeed. We believe great mobile experiences can drive new customer acquisition, create long-term customer relationships, and provide marketers with the data and tools needed to engage retain and monetize their mobile audience.