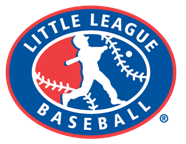 Objectives
Help Little League establish a mobile presence by creating a suite of fun, utility, social and entertainment apps.
Engage Little League's existing audience of players, coaches, parents and league officials through apps that allow them to participate and share their game-day experiences.
Create new mobile distribution channels for Little League documents and rules.
Activities
FunMobility launched four mobile applications: Card Maker, Rulebooks, Scorekeeper* & GameStream*.
Apps available on iTunes and Google Play to support a broad array of devices.
Generated demand and awareness for the apps through Little League traditional and digital channels including mobile- and web-landing pages, Facebook, email campaigns, and fliers.
Viral features like sharing used to spread awareness of content and features.
Results
Over 750K iOS and 50K Android downloads of Little League apps.
40% of users shared their trading cards on their social network.