Over the years, we've helped dozens of Fortune 500 companies achieve mobile marketing nirvana by using our innovative, highly engaging marketing platform.
See how our Mobile Relationship Management Suite, paired with our best-in-class Professional Services, helped companies boost engagement, increase revenue, and create meaningful – and lasting – relationships with their customers.
Featured Case Study
FunMobility helped Chiquita develop and bring to a market a unique FanFun app for both iOS and Android that would support their objectives. The app was an integral part of their current multimedia campaign, The FanFun Sweepstakes.
Featured Case Study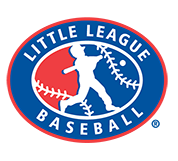 Over 750K iOS and 50K Android downloads of
Little League apps.
40% of users shared their trading cards on
their social network.