Mini-Game Ad Units
Build brand value and extend dwell time with our collection of interactive Mini-Games.
Make mobile fun. Use our mobile advertising tools to create interactive ads that deliver a fun and memorable rich media experience. Take advantage of the consumer's mobile touchscreen with Lucky Spinner, Lucky Scratcher, and Lucky Matcher.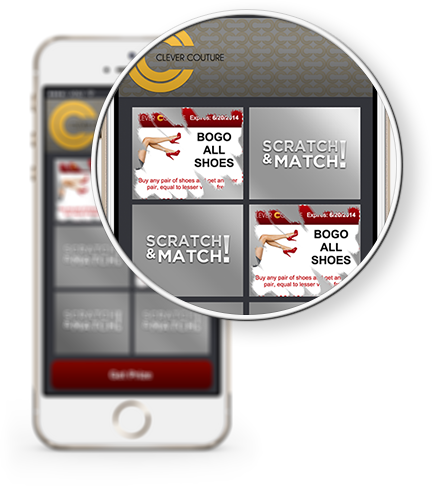 Photo Booth Ad Units
Promote social sharing with a branded, emotionally-engaging photo editor
There's no need for an app; consumers can create, customize, and share photos just by clicking on your interactive ads. Use our mobile advertising tools to make branded baseball cards, mockup movie posters, or show off a new product—then watch them pop up all over Facebook, Twitter, and Pinterest.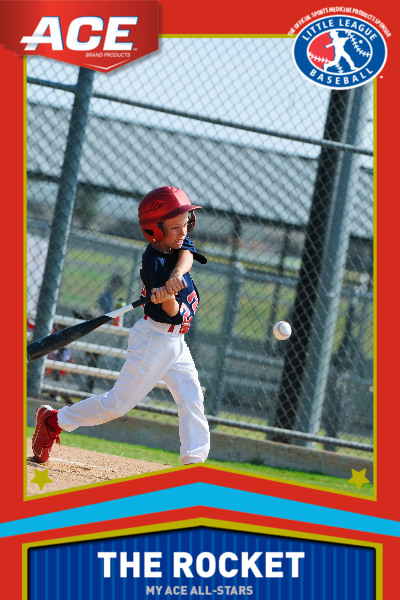 Drive foot traffic & create conversions at point of sale with redeemable promotions
FunMobility Mobile Coupons can be tracked all the way from click-through to redemption—even at point of sale! Use our mobile advertising tools to drive urgency with Timed Coupons, reduce fraud with Single Use Coupons, and showcase a variety of offers with Mobile Coupon Sliders.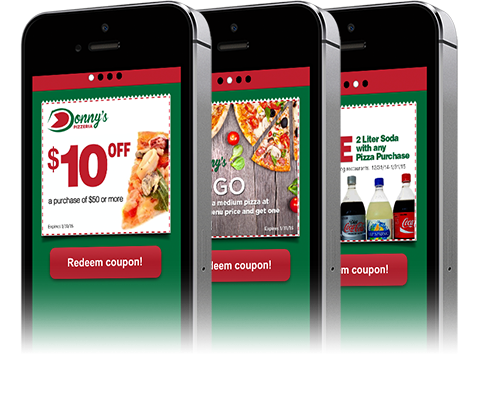 Social Share Ad Units
Go viral—Let consumers instantly share your interactive rich media experiences to major social sites and apps.
Using our mobile advertising tools, consumers can be prompted to share memorable ad experiences to their social network via any of the major social sites, including Facebook, Twitter, Pinterest, and Google+.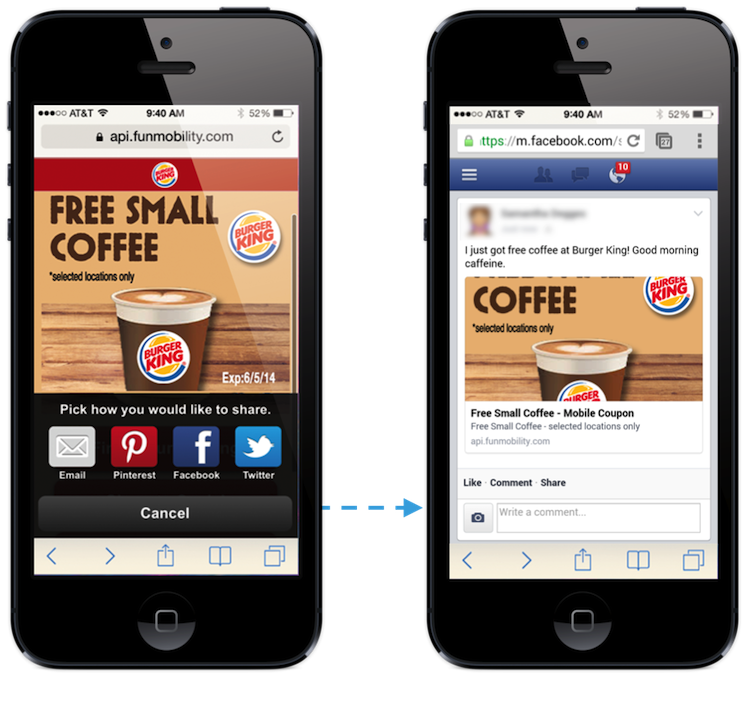 Use our mobile advertising tools to grow a list of email addresses and phone numbers to power your remarketing efforts, or drive opt-ins to target a captive audience with SMS post-campaign re-engagement.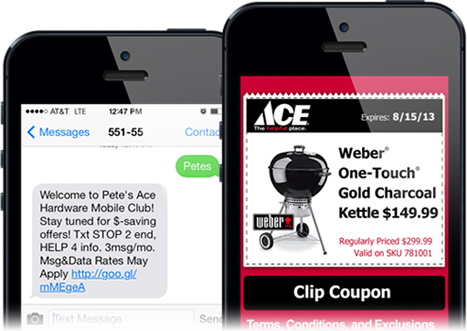 Instant Survey Ad Units
Reveal trends, product/service preferences, and consumer feedback by polling your target audience
Get person-to-person audience insights but rewarding customers for answering a series of questions about shopping preferences and demographic data—fully customizable using our built-in mobile advertising tools.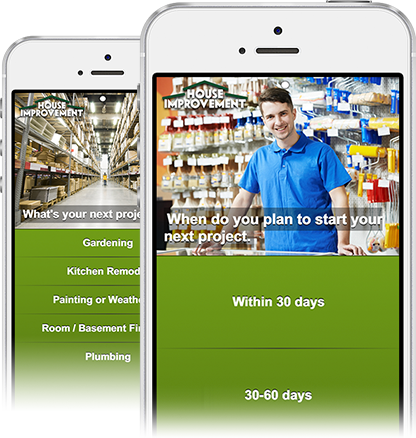 Smart Form Ad Units
Capture consumer data for market research, remarketing efforts, or to generate registrations.
Use custom dynamic fields to collect email addresses, phone numbers, audience demographic data, and whatever information suits the unique needs of your campaign. Our mobile advertising tools let you create custom smart forms that populate reports in realtime for unrivaled audience insights.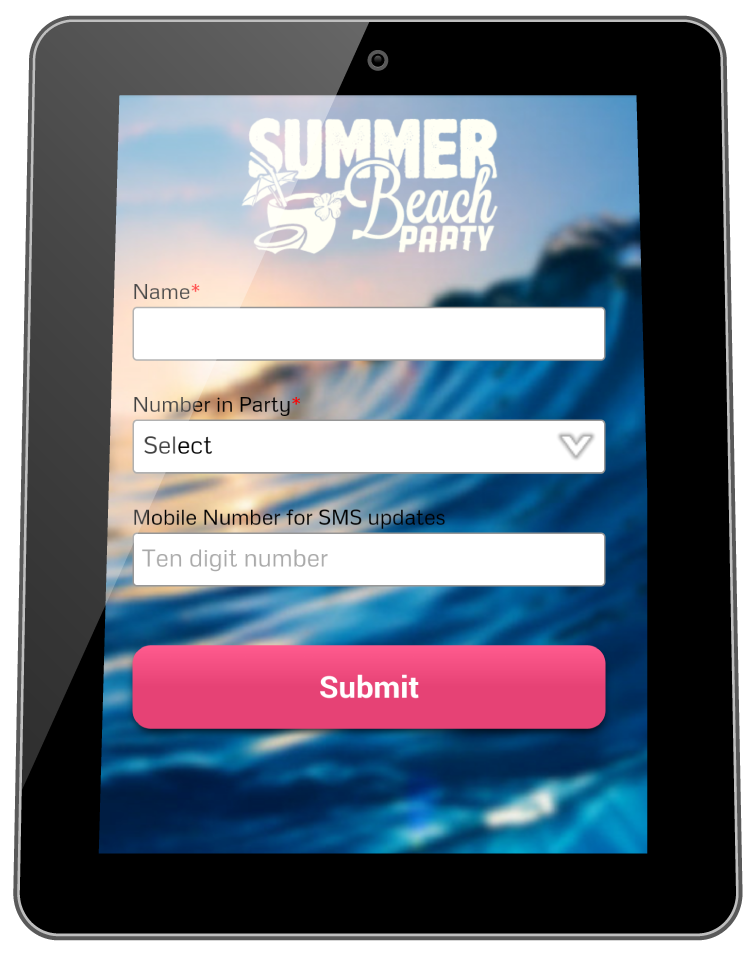 Tap To Call Ad Units
Use our mobile advertising tools to instantly create 1-to-1 consumer relationships—by integrating a button into your mobile ad units that triggers a phone call
Tap To Call makes it easier than ever to get shoppers to phone in. All the consumer has to do is tap the on-screen button, and they'll be instantly connected.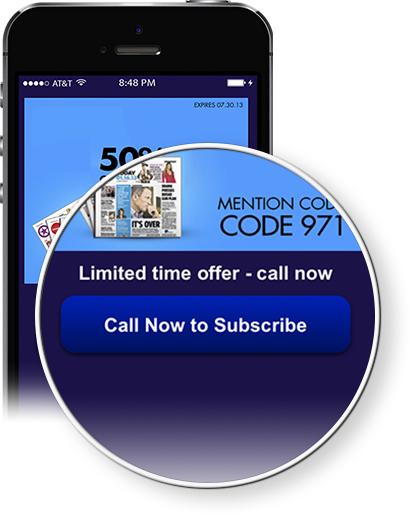 Store Finder Ad Units
Drive foot traffic by providing map directions to participating locations.
It's called "mobile" for a reason: modern consumers never stop moving. Use our mobile advertising tools to upload your list of locations, customize imagery for optimal brand cohesion, then guide consumers right to your door with a seamless interactive rich media experience.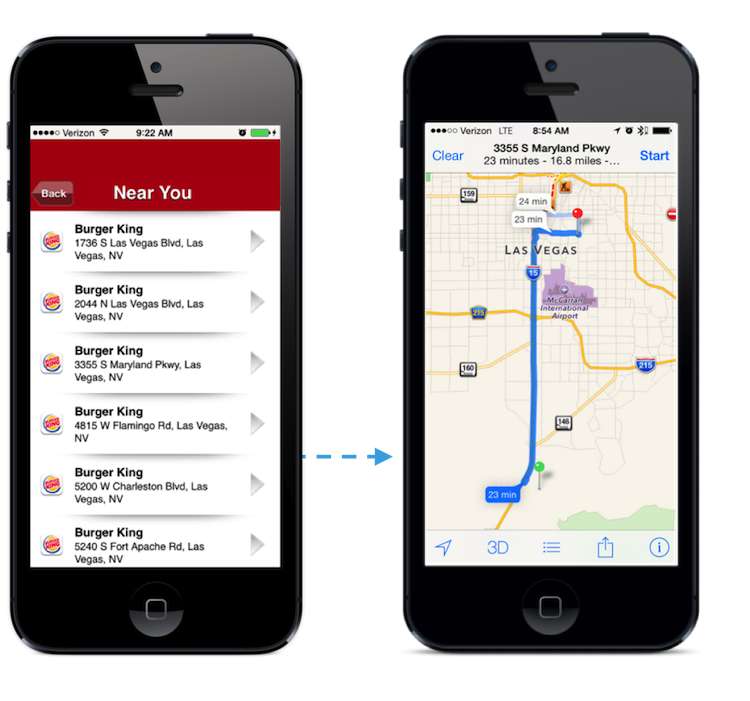 Promotion Page Ad Units
Build awareness and promote social sharing with multi-media engagement.
Create a mobile ad that expands into a miniature mobile website. FunMobility's Promotion Pages can be customized to deliver any number of features from within interactive ads, including audio, video, news, tips, and all the diverse interactive rich media created with our mobile advertising tools.