SMS Marketing & Engagement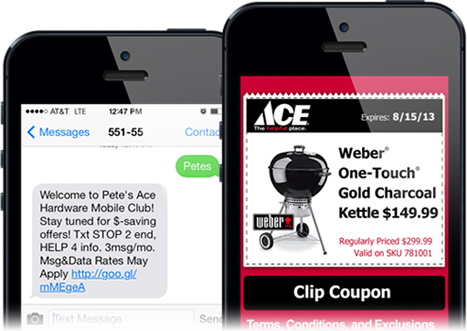 Long Term ROI With SMS Engagement
FunMobility DXP includes options for composing, scheduling, and publishing SMS blasts directly from the platform, and can flow contact-level date directly into your existing SMS database.
Don't have an SMS solution? DXP includes a built-in Tier 1 SMS platform for free; you only have to pay the messaging fees.
Learn how Ace Hardware used DXP to execute a rich, interactive SMS program that grew their list from the ground up and drove a huge increase in sales.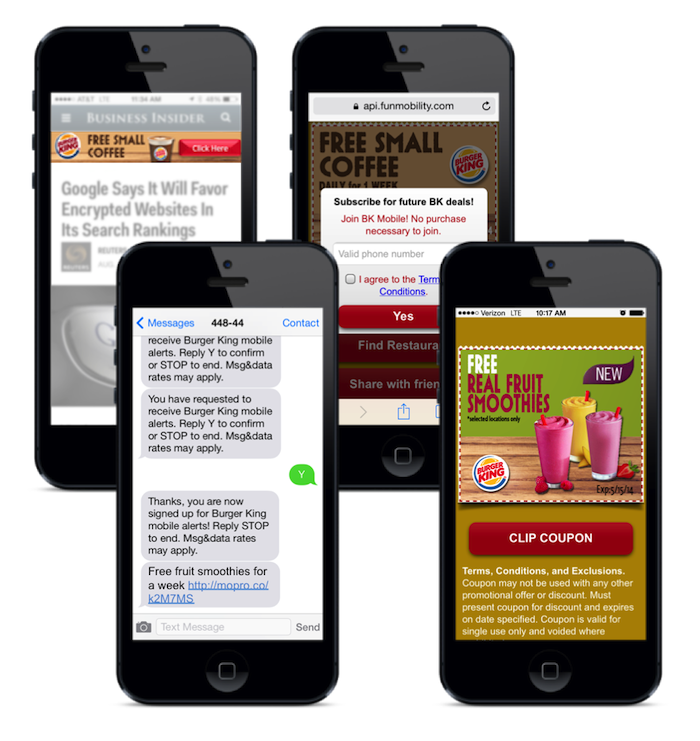 Interactive, Rich SMS Experiences
Create, manage, and track cohesive marketing efforts that combine mobile rich media display ads with post-campaign SMS marketing.
FunMobility offers the only solution for managing and tracking individual consumer journeys across both mobile ad campaigns and SMS engagement.
Capture Consumer Phone & Email
Using FunMobility's Digital Experience Platform (DXP), advertisers can customize any mobile ad unit to capture consumer emails or mobile numbers for SMS marketing and engagement.