These two pillars have supported FunMobility since it was first founded in 1999; back when the word "mobile" meant ringtones and wallpapers. As digital technology evolved, so did we, and today FunMobility delivers innovative, cutting-edge solutions, both as an enterprise software provider and as an award-winning agency.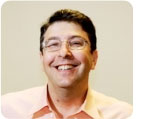 Adam Lavine
Founder and CEO
Adam leads the charge at FunMobility, enabling engagement between consumers and brands by putting on-demand mobile experiences at a marketer's fingertips. He was the Founding Chair of the Mobile Marketing Association's Mobile Coupon Standards Committee, defining industry standards for the multi billion dollar segment of mobile coupon, offers, incentives, and rewards.
In addition to mobile marketing, Adam is an expert in:
Computer animation, playing the ukelele
Digital Experience Platform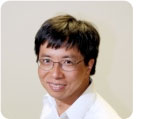 Dennis Chen
Founder and CTO
Dennis is responsible for overall technical direction and engineering at FunMobility. He focuses on advancing FunMobility's core technology and developing new applications. Prior to founding FunMobility, he was the founder and Chief Scientist of Specular International. At Specular, he assembled and led an elite engineering team that designed and developed many award winning 2D and 3D professional graphics software such as Infini-D, Collage, Logomotion and Backburner. Dennis holds a B.S. in Computer Engineering from University of Massachusetts at Amherst.
Digital Experience Platform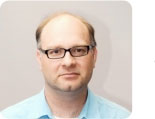 Hudson George
VP User Experience
Hudson is responsible for keeping the user experience fresh and differentiated across FunMobility's entire suite of offerings by balancing user needs and business goals. Having 10 years of mobile experience, he is proud to have designed hundreds of applications that have reached millions of happy users. Prior to joining FunMobility, Hudson was the Lead Designer for River Deep Interactive where he led user experience for the company's consumer facing web and software applications. Hudson holds a B.A. in Art from Humboldt State University.
Digital Experience Platform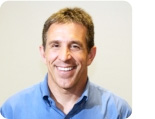 Ken Nowak
VP, GM Agency Services
Under Ken's leadership, FunMobility's Mobile First Agency Services team executes sophisticated campaigns for top brands & agencies. He oversees delivery of consultative strategy, creative design work, and cross-screen media optimization.
In addition to mobile marketing, Ken is an expert in:
Live music events, sports trivia
Digital Experience Platform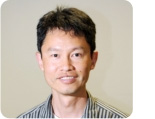 Kai Yung
VP Platform Engineering
Kai is responsible for the platform engineering team at FunMobility. Initially, as Lead Architect, Kai created key technology and infrastructure that expanded the product portfolio at FunMobility. Prior to FunMobility, he worked in the biotech sector at Applied Biosystems, where he was responsible for the group that created the massively parallel data acquisition and analysis system that collected the core data for the Human Genome Project. He holds a patent for this system and collaborated with the world's leading laboratories to help integrate it. Kai received his Ph.D from University of California at Lawrence Livermore National Laboratory in the computational study of quantum solid state lasers, and earned his B.S. degree at Williams College in Physics and Computer Science as a Tyng Scholar.
Digital Experience Platform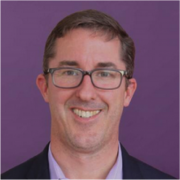 Michael Becker
Board Advisor
Michael is an entrepreneur, evangelist and educator. He is managing partner North America for mCordis, a global mobile marketing educational and strategy services company, and a strategic advisor and board member to anumber of different firms, including Marketing EDGE, MMA (Mobile Marketing Association), Assurant Solutions, Somo, Funmobilty, and Privowny.
Digital Experience Platform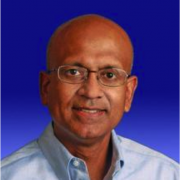 Sudhir Aggarwal
Board Advisor
Sudhir Aggarwal is an accomplished CEO, financier, private investor and business adviser. Most recently, he has been Interim CEO of Mercury Media, a DRTV and digital advertising firm, and CEO of Cruiser Customizing, an internet retailer.
Digital Experience Platform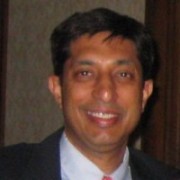 Mukul Agarwal
Board Advisor
Mukul is a passionate entrepreneur and technologist who believes in applying technology and common sense to simplify, streamline, and scale businesses and people's lives. He has created a number of successful business solutions over his career, including BootUp.com, AceInfosys, Smbforce, Surgery center coding, and Mdcovered.
Digital Experience Platform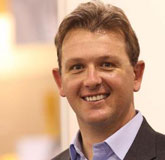 Marco ten Vaanholt
Board Advisor
Marco is a Senior software executive who loves to gather ideas, design, and deliver innovations that improve people's lives. He specializes in kick-starting new ventures, helping foreign companies, globalization focus, P&L responsibilities, strategy and innovation, product management, social networking, managing and expanding diverse international and global teams.
Digital Experience Platform