---
Enables Agencies, B
rands, and Publishers

 to serve fun & engaging HTML5 ad units on any website using DoubleClick for Publishers (DFP), DoubleClick for Advertisers (DFA), MoPub, SiteScout/Centro, RTBiQ, and other ad tag formats.

DXP for Advertisers works with existing DXP templates & supports the following capabilities
Simple drag-and-drop user interface

Engaging and interactive

 HTML5 Ad units
Responsive on mobile/desktop/tablet
Supports Interactive Interstitial, expandable banner, and Interactive Inline ads
Works with Google DFP, DFA, SiteScout/Centro, MoPub, RTIiQ & other ad formats
Works with library of turn-key templates including vidoes, scratch-to-reveal, spin-to-win, match-and-win, surveys/polls/quizzes, and many more
Live online reporting
Want to learn more? Download this quick overview of FunMobility DXP for Advertisers: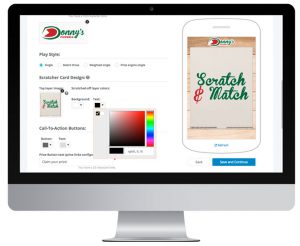 Quick to create and publish
Thanks to the simple DXP drag-and-drop UI, no coding is required!
Interactive Interstitial Ad Units
Interactive Interstitial units deliver rich media experiences like games, videos, slideshows, and lead capture forms on page load — without the user ever having to click.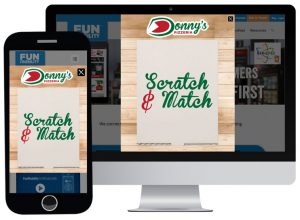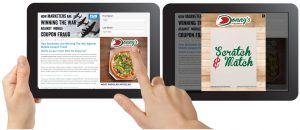 Expandable Banner Ad Units
Expandable Banners load interactive, engaging content as an overlay on top of the site your audience is browsing.
Interactive Inline Ad Units
Interactive Inline ads take standard inline placements, like a 300×250 banner, and load interactive web content in that space. You can interact with the content such as scratchers, spinners, surveys, etc., while the ad is embedded within the webpage.