Target The Perfect Audience
Due to mobile's nature as an on-the-go device, mobile ads can be delivered in any context imaginable: reach any consumer, anywhere, at any time. Our Mobile Advertising Platform has built-in targeting capabilities, so you can shape each campaign to reach only the most relevant audience.
Target by demographic, interest, dayparting, Geo-Targeting, or even by type of device (smartphone advertising, tablet-only advertising). The FunMobility Mobile Advertising Platform even lets you apply custom targeting parameters or target custom locations with geo advertising.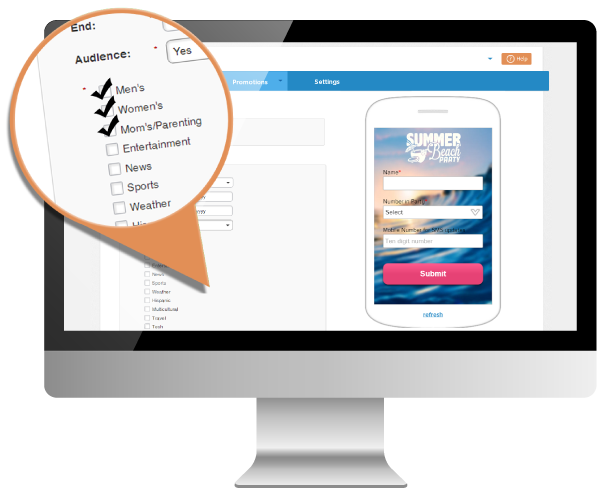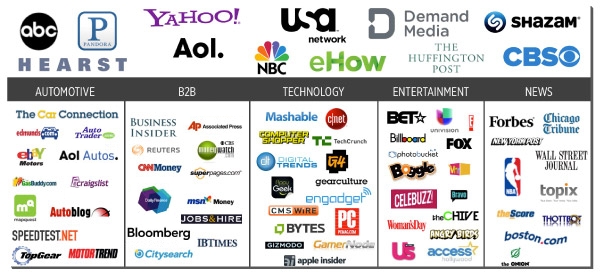 Place Your Ads With Top Pubilshers
Our Mobile Advertising Platform includes built-in ad placement features, letting you put campaigns in flight at the click of a button—with a fully-transparent process that places your ads on brand-safe sites and apps, chosen by you.
FunMobility's mobile ad network consists of more than 1500 hand-picked publishers, reaching more than 100 million unique visitors per month. Choose from a variety of publisher channels, or cherry-pick the individual sites and apps where you want to advertise. Either way, you're in complete control of every campaign, managing everything with the FunMobility Mobile Advertising Platform.
Track Everything
Not just numbers—insights. The FunMobility Mobile Advertising Platform takes reporting and analytics further than ever before with comprehensive engagement tracking, measuring every aspect of campaign performance audience interaction, and breaking it down by your targeting parameters for ongoing optimization.
As your campaign unfolds, track impressions served, click-through rate, and any unique engagement events—then get segmented reporting generated by our mobile advertising software, detailing exactly who is interacting with your ads, and how.