Chicago Tribune Media Group and FunMobility to Begin Field Trials of Proposed Mobile Coupon Ad Unit Standard
April 15, 2013 – Pleasanton, CA – FunMobility and the Chicago Tribune Media Group announced a partnership today to conduct field trials of a proposed mobile coupon ad unit standard. These prototypes, launched by the Mobile Marketing Association (MMA) Mobile Coupon Ad Unit Standards (MoCAUS) committee and released in early 2013, are designed to address the need for a mobile coupon ad format to help promote consumer use of on-device coupons for redemption at checkout.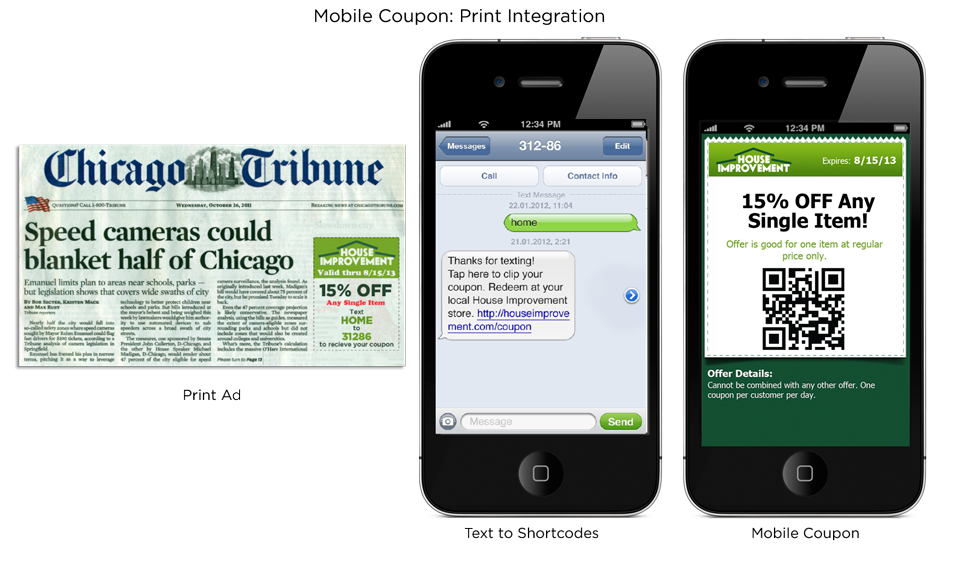 Coupons are an integral part of print and digital media, as they drive high consumer interest and purchase intent. However, as mobile use continues to soar, integrating mobile functionality has become a key priority for the publishing industry. The MMA mobile coupon ad unit prototype integrates into existing print and mobile advertising, enabling a consumer to clip a mobile coupon from any ad.
"We are excited to be able to offer our advertisers a mobile couponing solution that can easily integrate into our display offerings on our mobile websites/apps, as well as in print ads, where applicable," says Michael Cahan, Director of Mobile Strategy at Chicago Tribune Media Group. "If a consumer comes across a FunMobility Mobile Clip Unit on a CTMG mobile platform, they will be able to clip it to their mobile inbox with a single tap, or save them through integrated services such as Apple's Passbook. Similarly, if a consumer sees a mobile coupon offer in a print ad, they will be able to text a keyword to a shortcode and receive a text message containing a link to the mobile coupon."
"As mobile presents opportunities for stronger brand engagement, mobile coupons and incentive advertising across the media mix will help marketers reach existing and potential customers," said Michael Becker, North American head of the MMA. "We applaud the efforts of MMA member companies who are committed to cultivating and testing a prototype ad unit like those proposed by the MMA Mobile Coupon Advertising Unit Standards committee. These trials will go a long way in helping the industry understand how to effectively harness the power of mobile."
The field trials will be conducted through the Chicago Tribune Media Group's Digital Sales. Interested Chicago Tribune Media Group customers should contact their sales representative to participate.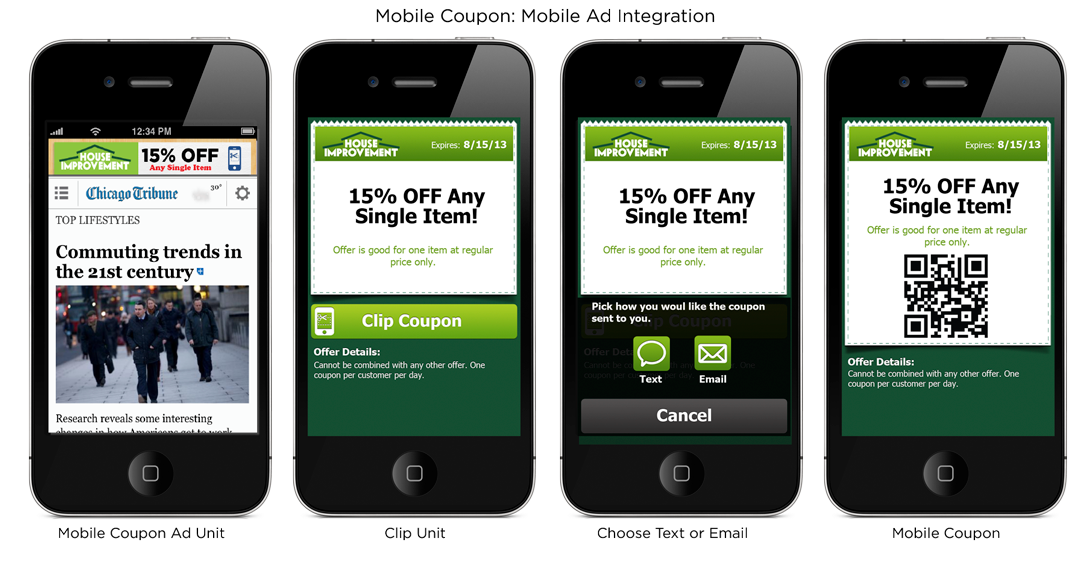 About FunMobility
FunMobility provides marketers with unique creative solutions to acquire, engage and build brand loyalty through their AppWidget mobile marketing platform. FunMobility-powered apps have reached over 60 million consumers and generated billions of interactions and transactions. More information is available at www.funmobility.com
About Chicago Tribune Media Group
CHICAGO TRIBUNE MEDIA GROUP (CTMG) is a media and business services company that publishes the Pulitzer Prize-winning Chicago Tribune. CTMG also produces related print and interactive media serving Chicagoland like RedEye, Hoy, Chicago Magazine, Naperville Magazine, TribLocal, The Mash, chicagotribune.com, chicagonow.com and metromix.com. Reaching 4.8 million adults each week in the greater Chicago area, CTMG is the leading news and information destination in Chicagoland.
---
Media Contact:
Michael Brucker, Senior Director of Marketing
FunMobility Inc.
mbrucker@funmobility.com